iRNPA Learning Intensive
Welcome and thank you for your interest in
RN Patient Advocacy


Partnered with University of Arizona's College of Nursing and endorsed by the American Holistic Nurses Association, RN Patient Advocates, PLLC is the national leader in RN patient advocacy, education, and professional development.
RN Patient Advocacy is a growing profession for clinical RNs who are ready to apply their expertise, experience, and passion toward independent practice and patient-centered care. The iRNPA Learning Intensive is the only program of its kind developed by and for clinical RNs. It is an advanced and comprehensive education program that equips graduates with the skills and tools needed to practice as independent RN Patient Advocates (iRNPAs).


New iRNPA Learning Intensive
May 23 - July 18, 2016: Online Education Component
Sept. 19 - 24, 2016: Residential Immersion, Tucson AZ



The current iRNPA Learning Intensive
September 21-November 15, 2015: Online Education Component
January 18-23, 2016: Residential Immersion, Tucson AZ


Curriculum
The curriculum centers on the Patient Advocacy Process ©, an investigative clinical approach to patient-centered care that has been refined and improved since 2002. The extensive Pre-course Reading List lays the foundation for understanding the healthcare system context from which the iRNPA nursing role has emerged as a necessity. It introduces the student to new emerging medical paradigms with a special emphasis on Integrative and Functional Medicine, and Systems Biology.
The Learning Intensive includes an emphasis on professional empowerment by teaching students to maximize presentation and negotiation skills to work collaboratively and effectively with physicians, institutions, and all members of the healthcare team. Additionally, the Learning Intensive provides a comprehensive introduction to the business components of an independent practice including seminars on marketing, financial management, and overview of the legal aspects such as contracts, insurance, and liability. *** To maximize individual learning opportunities, class size is limited to twenty students. Early application is recommended. ***


The Eight-Week Online Learning Componentis facilitated through the University of Arizona's internet learning platform. Students learn the Patient Advocacy Process © which is unique to iRNPAs and includes an introductions to the MEDiKEY - a forensic approach to analyzing medical records and developing a Roadmap to Health for their clients. They learn Motivational Interviewing techniques and the Transactional Process, and develop a further understanding of Integrative and Functional Medicine. Additionally, students are introduced to the business components of an independent consulting practice such as marketing and financial management. Students will complete one learning module per week and are required to stay on schedule. The online component utilizes both computer testing and short essay questions to assess understanding. While students work in pairs for much of the online component, each student is responsible for answering test questions individually.




The Six-Day Residential Immersion is held in Tucson, Arizona at the University of Arizona's College of Nursing campus. This component builds upon and expands all previous material presented, with an emphasis on learning the Advocacy Process © and MEDiKEY through lecture by lead faculty Karen Mercereau, RN, iRNPA, and practice with actual case studies. The immersion is complemented by a teaching staff of nationally recognized speakers who present lectures and seminars on Integrative and Functional Medicine therapies, biotoxins, nutrition, motivational interviewing, and how to start your own successful business. The immersion classroom experience facilitates community building unlike any other RN advocacy education program. Engaged with a professional group of peers, classes are held from 8am to 6pm each day with a few special evening programs. (See information about the Teaching Staff below).



Post Course Opportunities
iRNPA Learning Intensive tuition includes Post-Course Support including a Free One-Year Membership to Patient Advocate Career Exploration (PACE) through The Alliance of Professional Health Advocates (APHA) and Discounted Tuition for the Corporate Wellness Program created by Karen Dimarco, RN, iRNPA. Find additional information on these and other emerging professional opportunities on the Career Options Page.
Additionally, graduates are eligible to Join the National Network of RN Patient Advocates. The National Network provides an online platform for professional iRNPAs to share knowledge, experience, and practice support, as well as marketing material for iRNPA services, referrals by region for inquiries received through RN Patient Advocates, PLLC, and a growing list of benefits. Learn More on the National Network Page.


Teaching Staff
Residential Intensive Lead Faculty
Karen Mercereau, RN, iRNPA - Founder and CEO, RN Patient Advocates, PLLC
*For additional information about Karen Mercereau including the history of RN Patient Advocates, PLLC
Lead Faculty for Online Component
Mary Koithan, PhD, CNS-BC, FAAN, Cheryl Lacasse, MS, RN, OCN, Paula E. Galvin - Specialist, Instructional Design, Mari Tankanoff,
Lectures and Seminars presented by Nationally Recognized Teaching Staff
Experts in their fields will present on topics ranging from Integrative and Functional Medicine to Naturopathic Oncology to Bookkeeping and Marketing. Click here to read more.
The Residential Immersion includes classroom support from practicing iRNPAs who will participate in the seminars and lead panel discussions on billing, independent practice, and self-employment.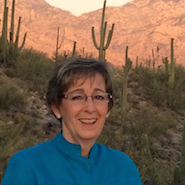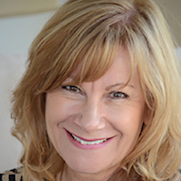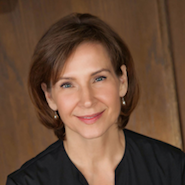 Tuition
The Learning Intensive includes:
Eight weeks of online (web-based) education
A six-day residential immersion course in Tucson, AZ
Course Material including the Learning Intensive Notebook and the RN Patient Advocate Appendix (Resource Material) on two separate USB drives
An extensive List of Recommended Reading
A two-hour post-course group conference call with Karen Mercereau RN, iRNPA
A one-year complimentary membership to Patient Advocate Career Exploration (PACE) through the Alliance of Professional Health Advocates
A three-month introductory membership in the National Network of RN Patient Advocates
Access to all relevant Advocacy forms such as a service contract and HIPAA release form template
Upon completion of the coursework graduates will:
Receive a Certificate of Completion from RN Patient Advocates, PLLC and The University of Arizona College of Nursing and be awarded 94 contact hours. The University of Arizona Continuing Nursing Education is an approved provider of continuing nursing education by the Western Multi-State Division, an accredited approver by the American Nurses Credentialing Center's Commission on Accreditation.
The Tuition Total is $4,990
Tuition for the Learning Intensive and associated expenses are typically tax deductible (IRS Form 970). Check with your tax preparer. Note: travel, meals, and accommodation are not included in the tuition.
The General Application Deadline is September 10, 2015. After application and acceptance to the program a $1,500 non-refundable tuition deposit is required to complete your enrollment and ensure your place in the next Learning Intensive. General Enrollment Deadline is September 15, 2015.
The deposit is applied to the tuition total. The remainder tuition of $3,490 may be paid by two installments or students may pay balance in full at any time
1st installment $1,745 due on or before October 15, 2015
2nd installment and final tuition payment due on or before January 5, 2016
*Because we are encouraging the development of group practices, we are offering a $150 discount to each nurse when you enroll with a qualified colleague.
RN Patient Advocates, PLLC, in association with the University of Arizona's College of Nursing, have created the leading education program to prepare you to enter the field of RN Patient Advocacy. If you are ready for a new career, you can join the vanguard of this national nursing initiative and become an independent RN Patient Advocate. APPLY TODAY.
The Learning Intensive Objectives
New models of nursing care delivery continue to emerge in response to increasing chronic illness across the US population. The iRNPA certificate program introduces the knowledge and skills necessary to implement a consultative model of care delivery that coordinates the complex healthcare delivery necessary for individuals with chronic illness. This learning intensive builds on the foundational knowledge introduced in the online component of the certificate program.
Program Objectives
Upon completion of this program, participants will be able to:
Implement the iRNPA patient care delivery model.
Integrate various systems of care (homeopathy, naturopathy, integrative therapeutics) into their care coordination /advocacy plans.
Create a business plan to launch their own iRNPA consultative practice.
Build a practice management team for their iRNPA consultative practice.

Up to 94 contact hours are offered for this program.




Important Dates
September 10, 2015: General Application Deadline
September 15, 2015: General Enrollment Deadline ($1,500 tuition deposit due)

September 18, 2015: Late Application Deadline ($50 late application fee)
September 20, 2015: Late Enrollment Deadline ($100 late enrollment fee required)

October 15, 2015: 1st installment of $1,745 due on or before
January 5, 2016: 2nd installment and final tuition payment of $1,745 due on or before

September 21 - November 15, 2015: Eight-week Online Education Component

January 18, 2016: Arrive in Tucson, AZ
January 19 - January 23, 2016: residential Immersion in Tucson, AZ
January 24, 2016: Depart from Tucson, AZ